#5 How Albina Shook Up a Country by Listening to its Waste.
As a student, Albina Ruiz set out to fix a waste collection problem in one of Lima's poorest neighborhoods. It led to an audacious vision with a movement. 34 years later, it has empowered thousands of stigmatized recyclers in Peru to lead the country toward sustainability.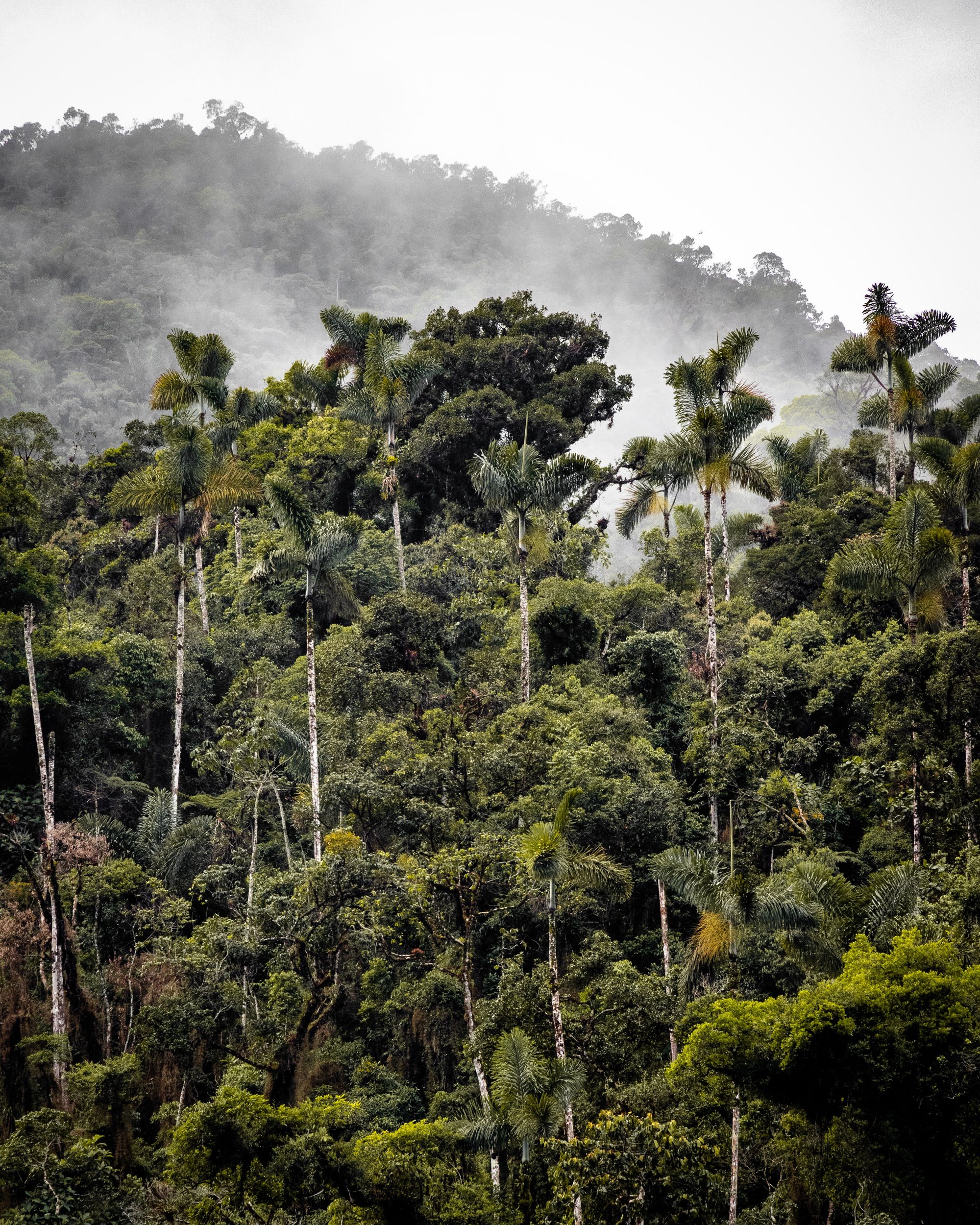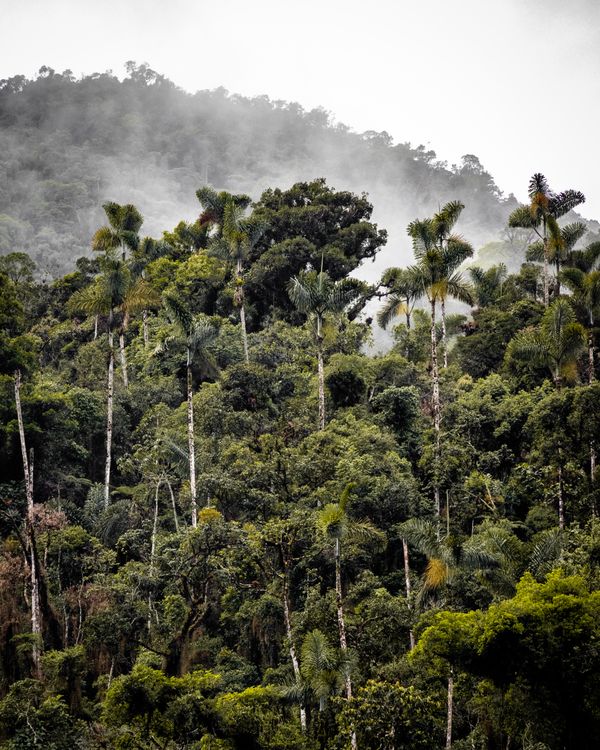 Slow Lane movements often start out by solving a specific local problem that leads to an audacious vision for change. Shocked by mountains of trash in the 1970's, Albina Ruiz set out to fix a dysfunctional municipal waste collection system in Lima, Peru's capital city. Over the course of three decades, her method of understanding the root causes, listening and empowering others helped create a national movement that transformed the lives of thousands of impoverished recyclers, enshrined their rights and responsibility in laws, and set Peru on a path to becoming cleaner, healthier and more sustainable.
Stumbling into a Mountain of Trash.
Imagine yourself in the Amazonian rainforest for a moment. The deep green, the rich smells and vegetation, the sounds. This is where the Slow Lane journey of Albina Ruiz began. She was sixteen when she left her home in Moyobamba, known as the city of orchids, in the Peruvian rainforest to travel a thousand kilometers to Lima, Peru's capital city. It is 1976, she wants to study engineering. Her siblings already lived in Lima, and were to teach her everything about living in this city of over five million people. Like, how to use a bus, how to avoid trouble and stay safe by looking away when a crime is committed. They lived in Villa El Salvador, one of the poor areas on the outskirts of the city.
Villa El Salvador, at the time, was a slum. Albina saw huge mountains of trash dumped all over her neighborhood. It was a shocking experience, there had been no waste heaps in the jungle. Waste was managed poorly all over Peru, and as was the case in Villa El Salvador, it was dumped in the poorest neighborhoods on the outskirts of the cities. Albina tells me that, at the time, public leaders, including lecturers at her university, stigmatized the poor. "Poor people won't mind the dirt because they are dirty themselves." And since poor people mostly didn't pay taxes, many officials thought that they didn't deserve proper municipal services. Across the country, poor families lived among these rat infested mountains of trash. And they lived off them, often leaving their pigs to feed on scraps of waste. Thousands were so-called recyclers, waste pickers, scouring the mountains to collect materials to sell. Eyed with suspicion, they were harassed and persecuted by police.
Listening for The Social Life of Trash.
Albina completed her studies in industrial engineering and environmental management and went on to earn a PhD in chemistry. But already in her first years of engineering studies, on project placement in El Agustino, another poor municipality, her research revealed how broken the official waste collection system was. There was corruption everywhere, for example, when companies sold fancy trucks to municipalities for a lot of money. They would give officials illegal kickbacks, cash as a reward for buying expensive machines. She began to see that, to improve things, municipalities needed good people in waste management. People who are qualified and motivated. But instead, with the little money municipal leaders had left after buying costly vehicles, they hired unqualified people, mainly men, who didn't care for their communities and carried out their work poorly.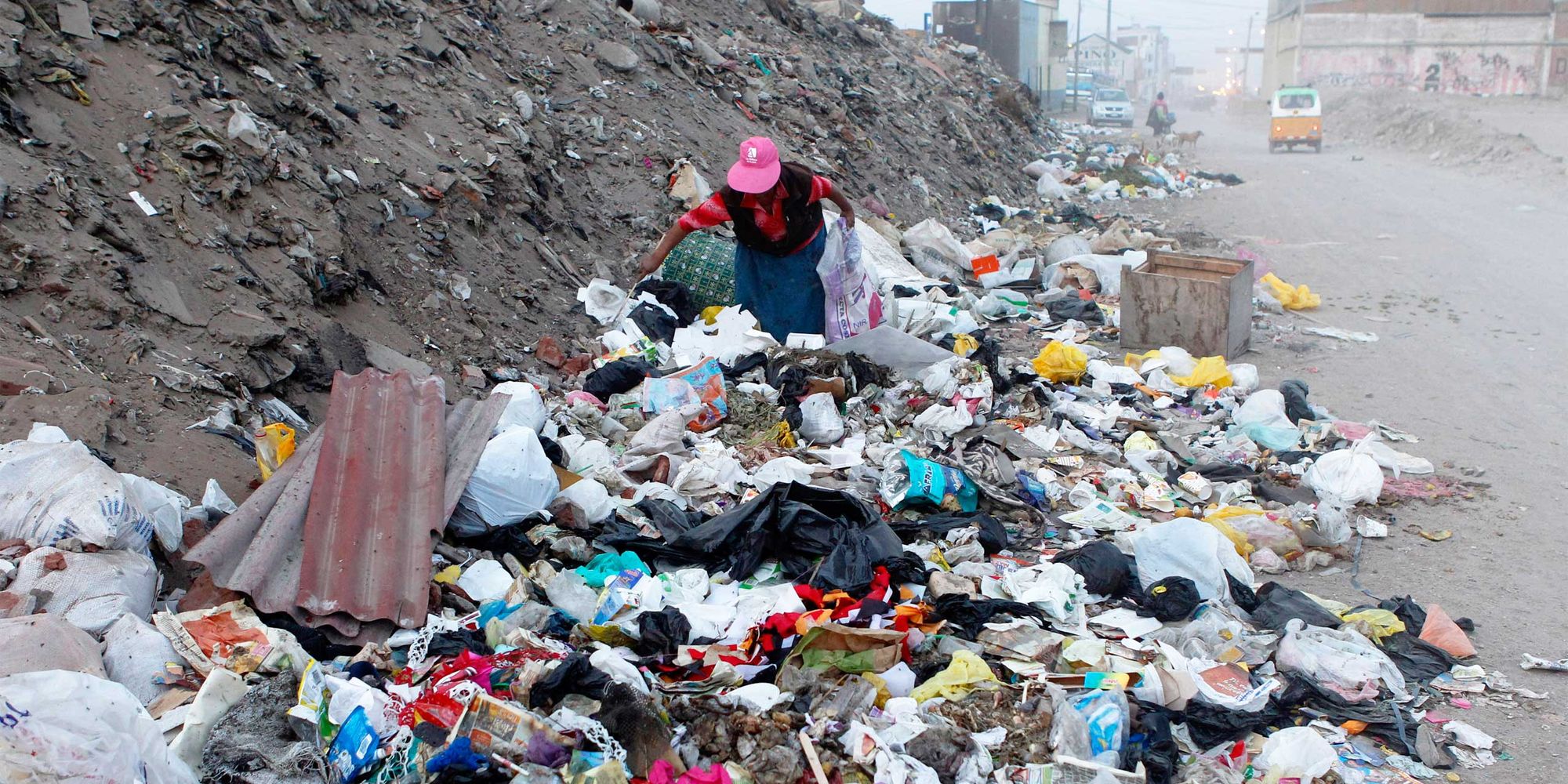 And waste in Peru was not just an environmental problem. It was a mirror of a broken society. Next to corruption, there was a lot of prejudice against poor people, especially waste-pickers. The prejudice against poor people was that they were dirty, but it turned out that it was the rich who were dumping their waste everywhere, even out of the windows of their cars. The difference, Albina recalls, was that in rich areas the streets would be cleaned. In the poor areas, no one came to clean up. Prejudice translates into the way you treat people, and letting poor people live among mountains of trash was just one of many insults they had to endure.
Shaking Up the Business.
But in Albina's eyes, waste also had a value. There was value in collection, recycling, and materials. She began to help people in areas like Villa Es Salvador start micro-businesses to collect and treat waste. Many were started by women who went from picking through waste for scraps to building small businesses. They were creating thousands of jobs as well as making their communities cleaner and healthier. She first set up a local, then a national association of recyclers. Together, they approached municipalities to offer their waste management services. Instead of expensive vehicles, they used tricycles. They offered no kickbacks, but good waste management. Some recyclers went from earning three dollars a day to earning closer to fifteen dollars. Some families were able to save enough to send their children to university.
Edilberto Delgado has lived this journey. He started recycling waste in Villa El Salvador when he was just six years old, starting work at 5am, alongside his mother, to beat the crowds on the waste dump. Fights broke out as waste pickers raced to the fresh loads dumped by trucks. Later in the day, at school, he was bullied for the smell that soap couldn't wash off his body. Growing up, recycling, for him, was a shameful activity, the lowest job possible. Already as a small child, his self-esteem was at rock bottom. "We lived like rats", he says.
And yet, Edilberto and his mother were also of immense service to the environment, recycling half a ton of plastic, carton and paper every month. The system was not only dangerous and inhumane, but also wildly inefficient. Edilberto remembers watching tons of unrecycled waste burned off and buried every week by official waste managers - long before the valuable materials could be extracted by recyclers. He stuck to recycling, and by the time he was 18 he had a family of his own and became part of a group who collected waste using tricycles, for about $0.50 a load. With no waste disposal facilities in the city, they would simply dump the waste in public gardens and parks. It was a shameful way to earn a living, dumping waste around the city, and the police was persecuting them. But he was providing for his family.
Things began to change when he learned about Albina's NGO, Ciudad Saludable, that offered paths to ecological recycling and better livelihoods. In return for training, uniforms and support, he had to give up his illegal operations. Together with six other recyclers he formed an association, Acavida, and won municipal concessions to process about 30 tons of household and business waste every month. His team got access to a collection centre and with the help of Ciudad Saludable obtained a $7,000 bank loan to buy their own collection truck.
Everybody Statecraft to Change the Game.
It was stories like Edilberto's that offered hope to Albina by proving that change was possible. She also felt overwhelmed by the scale of the problem: 87% of recyclers were still living in extreme poverty, and her life would be too short to solve this problem in Peru's 1,800 municipalities. Ciudad Saludable proved an important resource to municipalities and recyclers like Edilberto, but in 2000 they decided to push the national government to produce a national employment law that would protect recyclers. And then, after four years of lobbying, the government produced no more than an ineffective technical guide.
Learning from this set-back, they set out again in 2007 to get a law passed. This time, instead of just proposing a law behind closed doors, they organized a national movement and worked with people seconded from a variety of ministries, meeting several times a week. Also, this time round, they empowered recyclers themselves to take a seat at the negotiating table. Ciudad Saludable hired journalists to help them express their ideas clearly. They reached a political tipping point when they had a draft law on the table, as well as the proven impact of new laws in seventy municipalities that showed that Peru's 190,000 families working in recycling, constituting almost 2% of the national vote, could deliver significant cost savings and environmental benefits. To secure momentum at this critical point, recyclers from across the country organized a Happiness March on the capital. And this time round, they got the breakthrough. In 2009, twenty-three years after Albina began this work, Peru was the first country in the world to pass a law to protect recyclers under health and employment law protections.
A Law is Nothing Until We Make it Real.
"La Ley del Recyclador" (The Law of the Recycler) as it is called formally, recognizes the work of recyclers as a job category. They could no longer be legally exploited, were guaranteed safe working conditions and fair pay. Peru's ministry of health began offering recyclers universal access to health and vaccination. Through local partners, the government provided official training schemes, offered free of charge, to certify recyclers. The whole training program was tailored to the needs of people who suffer extreme poverty, work long hours and can't read or write.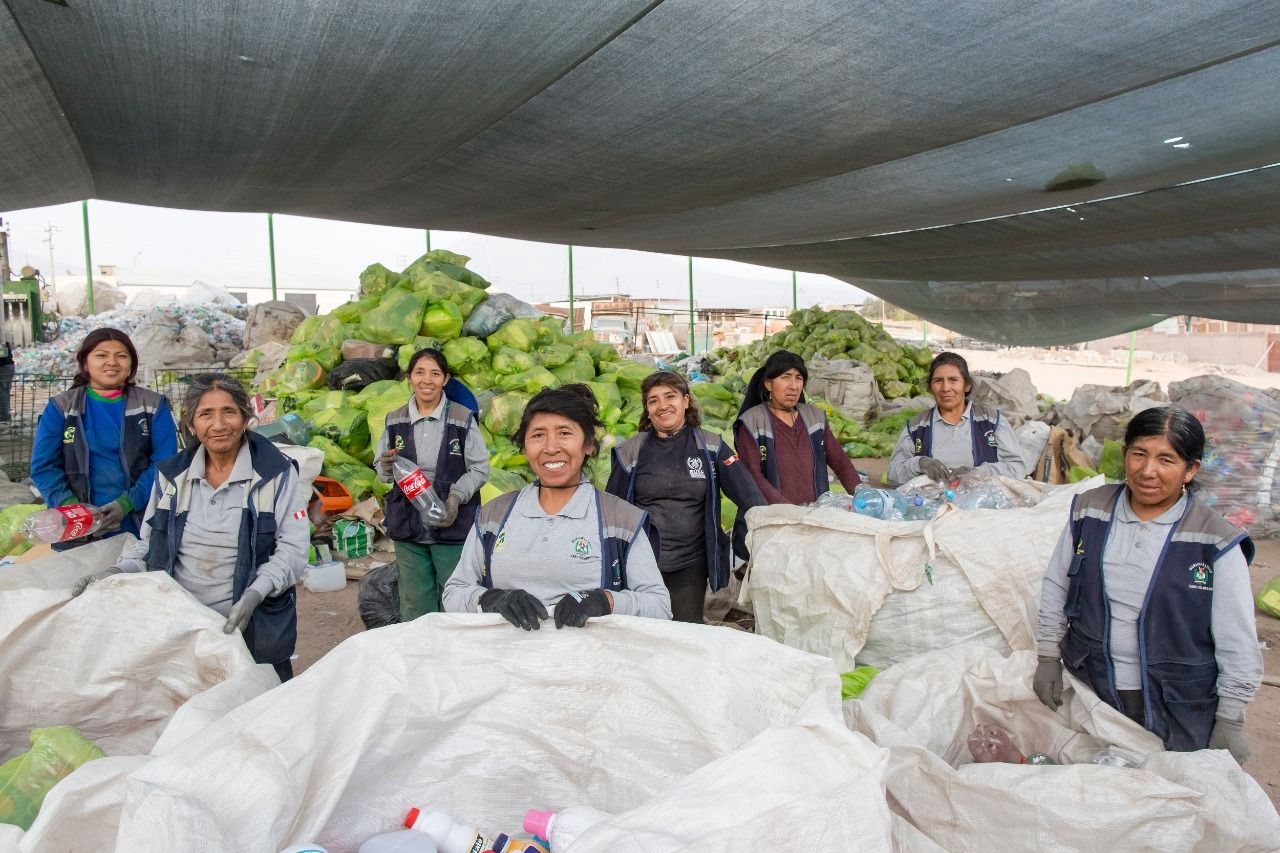 The law was a great win, but the movement soon realized that a law alone would not be enough. Petitioned by recyclers, the government created incentives for municipalities to adopt the law. By 2011, it passed a law that municipalities had to separate waste at the source and since 2017 municipalities can only get incentives if they contract with recyclers. This is what unlocked truly sustainable income for Edilberto's association. Change happened faster now as the recyclers themselves, now professionally organized, followed-up on the implementation of the laws in hundreds of municipalities, as well as with the government in Lima. Recyclers became a powerful presence that bring industry leaders to the table to negotiate rates for recycling materials that are sold to other countries.
Inspired by Peru, recyclers gained similar legal protections in Brazil and Ecuador. In 2019, Albina Ruiz became the Deputy Minister of the Environment of Peru to expand on her mission and deliver on her promise of a Clean Peru.
An Audacious Vision, Running on Values (and Principles).
I ask Albina about when she developed her audacious vision for change, to not just make El Agustino cleaner, but also tackle the plight of the waste pickers. She tells me that all she wanted to do, at the outset, was solve a very immediate problem. To help a city manager, who contracted her as a student, improve his municipal waste management. She didn't start with a grand vision. She was an engineering student, after all. But like many other Slow Lane movements, she wasn't content with just putting band-aids over problems. Instead, she intuitively kept digging deeper to find out why these problems persist. She saw the stigmatization of the poor, the corruption, the poor management, and the perverse incentives that drove recyclers like Edilberto to distribute waste across the city. Taken together, these root causes required, if done right, a bold transformation that went beyond the mechanics of waste management. It required the holistic change of a system, in which the victims would become the protagonists in a pioneering effort to clean up Peru. That was a logical consequence, but also a truly audacious vision.
Like many others, Albina never set out to put the Slow Lane Principles (see Story #4) into practice. She'd never heard of them, beyond the values instilled in her upbringing to always do right by others. Instead, like many others, she learned the principles by doing. She immersed herself in the problem, developing increasingly holistic solutions that tackled multiple root causes at once. These solutions were all built on her ability to listen, to understand not just the technical flaws but the underlying human dynamics. Her story is marked by deep empathy, especially for the tragic circumstances of families and children, like Edilberto's early story, without compromising her growing environmentalist mission. One way in which this expressed itself is a critical moment in which she stepped aside as the leader to share her ability to solve. She took that path because she could not see herself working in 1,800 municipalities, but also because she needed a new political dynamic to get the laws passed. After decades of developing interventions that empowered waste pickers to have more agency and improve their situation, it was a logical step to let them take charge in political negotiations as well.
When it came to passing the "Ley del Recyclador", the movement made a significant contribution toward healing Peru's democracy. The movement had lovingly empowered and given a voice to hundreds of thousands of recyclers, like Edilberto, who had been overlooked and dehumanized for generations. Less visible, but just as importantly, she held her urgency (and anger!) and chose not to attack, but help political and business leaders open up to these new voices. This created an environment of trust and goodwill that laid the groundwork for shared ownership of milestones like the law (Albina likes to point out that more than twenty organizations claimed authorship of the law after it was signed). Change got easier from there, as the country crossed a tipping point. One of the secrets to this success was that the movement sustained itself for decades, with recyclers becoming local leaders all over the country. But despite the growing clarity of their vision, the movement didn't get caught up in a static model or ideology. It was flexible when it came to solutions. As Ciudad Saludable, her organization, grew fast to over 200 people, Albina looked for smarter, rather than bigger, ways to facilitate change. In an effort to remain resilient and sustainable, the movement kept learning, unlearning, and repeatedly opening up to new ideas and challenges (curiosity) without losing sight of their vision, or their values.
---
Thank you participating in The Slow Lane. Please, do share your thoughts! In my next post, I will share a story from the other side of the Slow Lane, inviting you along personal rejection for almost thirty years of the green movement in Germany that grew up very much alongside of me. At times, it was the largest environmental movement in the world and today is a leading political force.