#20 Caring For One is Caring for a Million
How do you build a movement around the only known patient of a rare disease? By mastering scale, and putting patients in charge from 1:1 to 1:1.000.000.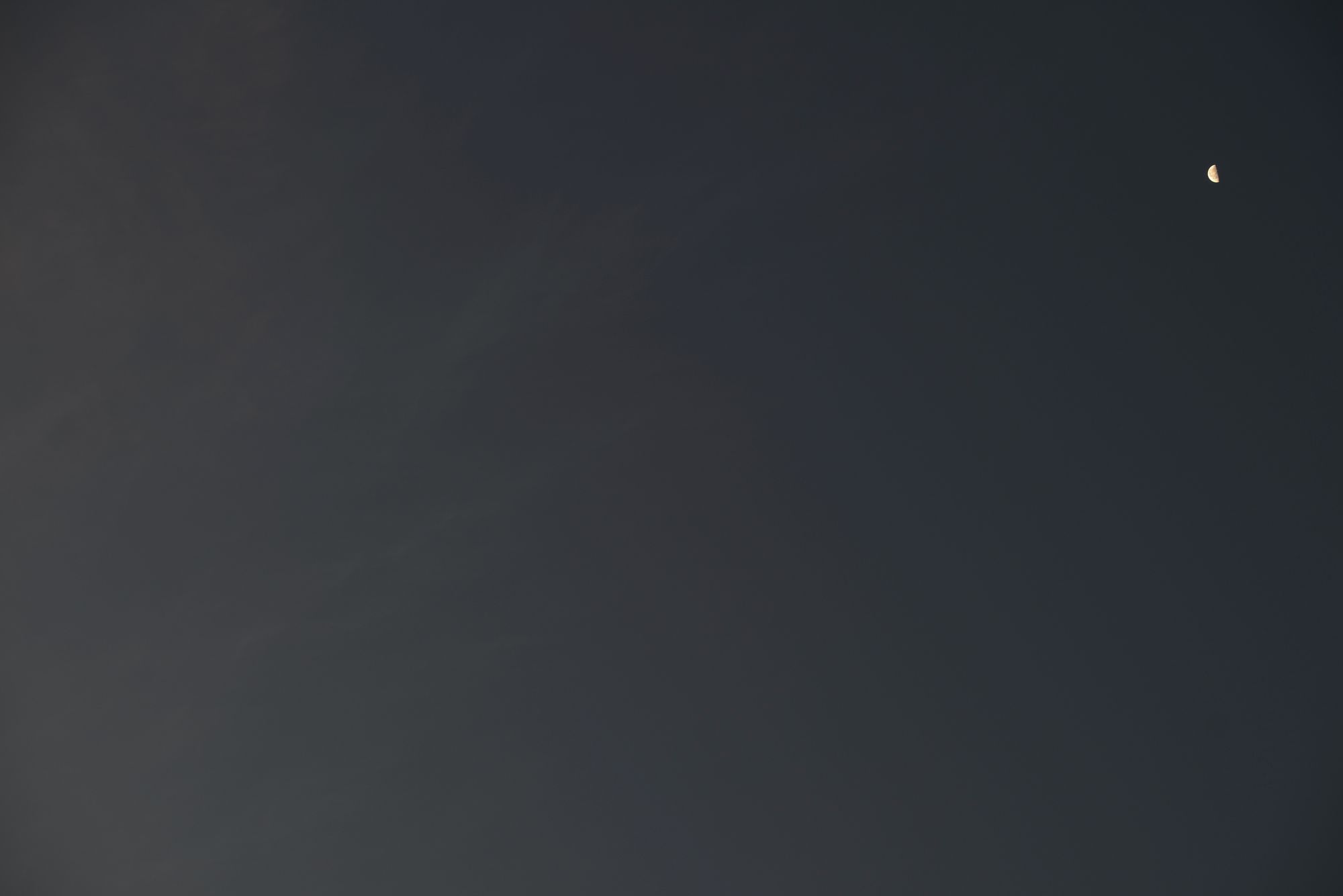 My friend and collaborator Olga Shirobokova told me that I should really talk to Dorica Dan. Olga and I were working together on a podcast series for Ashoka, and found ourselves exchanging stories about people who did extraordinary work with governments. It turned out that Dorica wasn't just doing that, but she was also an extraordinary practitioner of scale. This being the late summer of 2020, we had no chance to meet in person. A Zoom call brought me into Dorica's home in Romania.
Here is what you need to know about Dorica's background. She grew up in the late 1960s in a remote area of Romania, contracting polio at the age of five. As a result, she had to spend a lot of time far away from her family, in one of just two treatment centers in Romania. Then, as a student in the early 1980s, she gave birth to her daughter Oana. Something was wrong, Oana wasn't eating or crying. Doctors couldn't diagnose her. She had a rare disease, unknown to Romanian medical professionals. Having suffered a complex and rare disease herself, Dorica decided to stop her studies to support her daughter. For a while, she even volunteered in the classroom to help her daughter integrate. Years later, in 2003, when Oana was 18, she finally received a diagnosis in Italy: she had the rare Prader-Willi syndrome. A disease with no other known cases among Romania's population of twenty-two million people.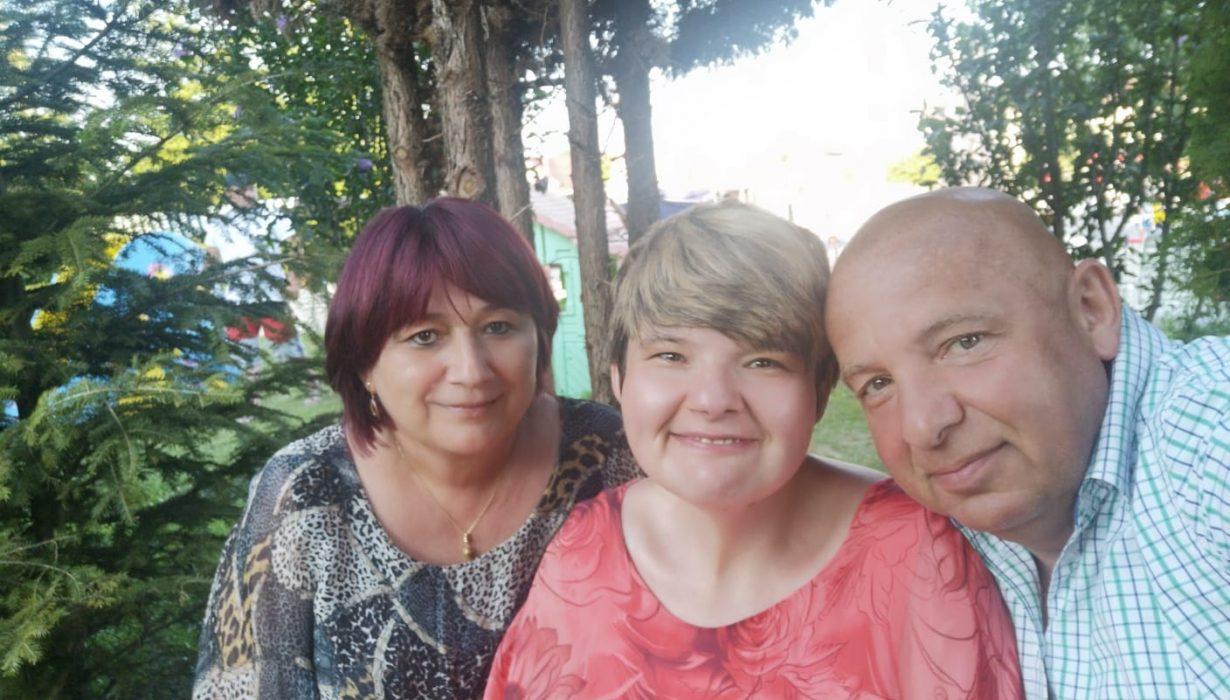 The Movement of One
With her daughter being the only known person in Romania to suffer from Prader-Willi syndrome, it seemed like a strange move for her to establish the Romanian Prader-Willi association. It had three members: Oana, Dorica, and her husband, who also suffered a rare disease. They travelled to international conferences to build a network of global experts, and organized the first-ever conference on Prader-Willi in Romania to build awareness and get attention from medical professionals. Very few attended, but leaflets began to circulate, and some people began to reach out. Dorica's prior work with a disability organization had also helped her develop a some trust with people in the Romanian ministry of health. But the corridors of power were far away, with her family living in Zalău, a remote small town in a poor part of the country.
The fact that Oana was the only one in Romania dignosed with the disease, spoke volumes. Statistically, there should have been at least a thousand just like her.
Her family's lived experience with rare diseases gave Dorica a deep sense of what was needed. As she researched treatments, she mostly found medical answers to a condition that involved many other factors. They had seen what it took for Oana to thrive, to overcome all the physical, and social barriers. Success in managing the disease was impossible unless you worked very closely with the patient, and everyone around her.
That, it turned out, was a need of not just one, but many.
The Movement of Ones
Oana may have been the only known case of Prader-Willi in Romania, but many other people suffered from rare diseases as well. A rare disease is a disorder that affects less than one in two thousand people, resulting in little attention by doctors, researchers, and the pharmaceutical industry. This lack of demand leaves most rare diseases without treatment, makes available treatments incredibly expensive, and specialists scarce. There are eight thousand such rare diseases. Everyone who suffered one of these conditions in Romania, was likely to share Oana's experience of being undiagnosed, untreated, excluded, and afraid. The health system didn't meet their needs. Dorica began to think differently about her cause. What if they could build a health system that works for people with rare diseases? And what if they could offer a welcoming place for them to get help, near to where they live?
In a country of twenty-two million, a disease of one couldn't be heard. By reframing the story, Dorica made it an urgent national issue.
That reframing brought a new sense of scale to the situation. More than a million people, or six percent of the population of Romania, suffer from rare diseases. At least 95% of had yet to be diagnosed, meaning that they have no access to treatment. Most patients don't even know they have a rare disease. It took Dorica's family eighteen years, and international contacts, to get Oana diagnosed. The fact that she was the first one in Romania, spoke volumes. Statistically, there should have been a thousand just like her.
In a country of twenty-two million, a single patient suffering a disease of one couldn't be heard. By reframing the story, Dorica made this an important national issue. What over a million people had in common was that they were left behind by a system that caters only for the big diseases. A health system that works for people with rare diseases would have to be different, able to respond to a million uncommon needs. To put this concern on the map, she brought the international Prader-Willi conference in Romania in 2007, attracting experts and delegates from around the world. That same year, to unite the field, she founded the National Alliance for Rare Diseases, joining forces with thirty-eight other patient organizations, and influential doctors. Together, they began to develop a national plan for rare diseases.
Building Rare Infrastructure
Dorica and her fellow activists looked for creative ways to make headway. After all, at this point, only a few thousand people knew they suffered a rare disease. The vast majority still had no idea. Their vision was simple and inclusive: all people should be diagnosed, and receive the right kind of care. For people with rare diseases, this required a new approach. Care would have to be holistic to include all aspects of live, and patients would need to actively participate. To many medical professionals and policymakers, this was counter-intuitive, as they saw themselves as experts administering drugs and developing complex plans.
Patients would need to actively participate. To medical professionals and policymakers, this was counter-intuitive.
In 2011, Dorica opened NoRo, the first reference center in Europe for people with rare diseases, run by people with rare diseases. From the outset, it offered the kind of information and special services for people diagnosed with rare diseases that would be most useful, all in one place. Social services, training in disease management and independent living, support in the education system and finding a job. The goal: to empower patients to thrive in society. Compared to the national scale at which the coalition developed plans, this was tiny. And deep. In Dorica's mind, this was no contradiction. Patients needed good, holistic services. These in turn strengthened connections among patients, organizing them into a community. Next to the new NoRo building, it also became the national reference center for people with rare diseases. NoRo trained thousands of medical professionals, to improving care and creating a national referral network. NoRo's helpline helped thousands of people, connecting them to medical professionals, care offerings, and other patients. By offering a high quality, compassionate service, Dorica offered a place people would turn to. That, in turn, helped grow their national movement.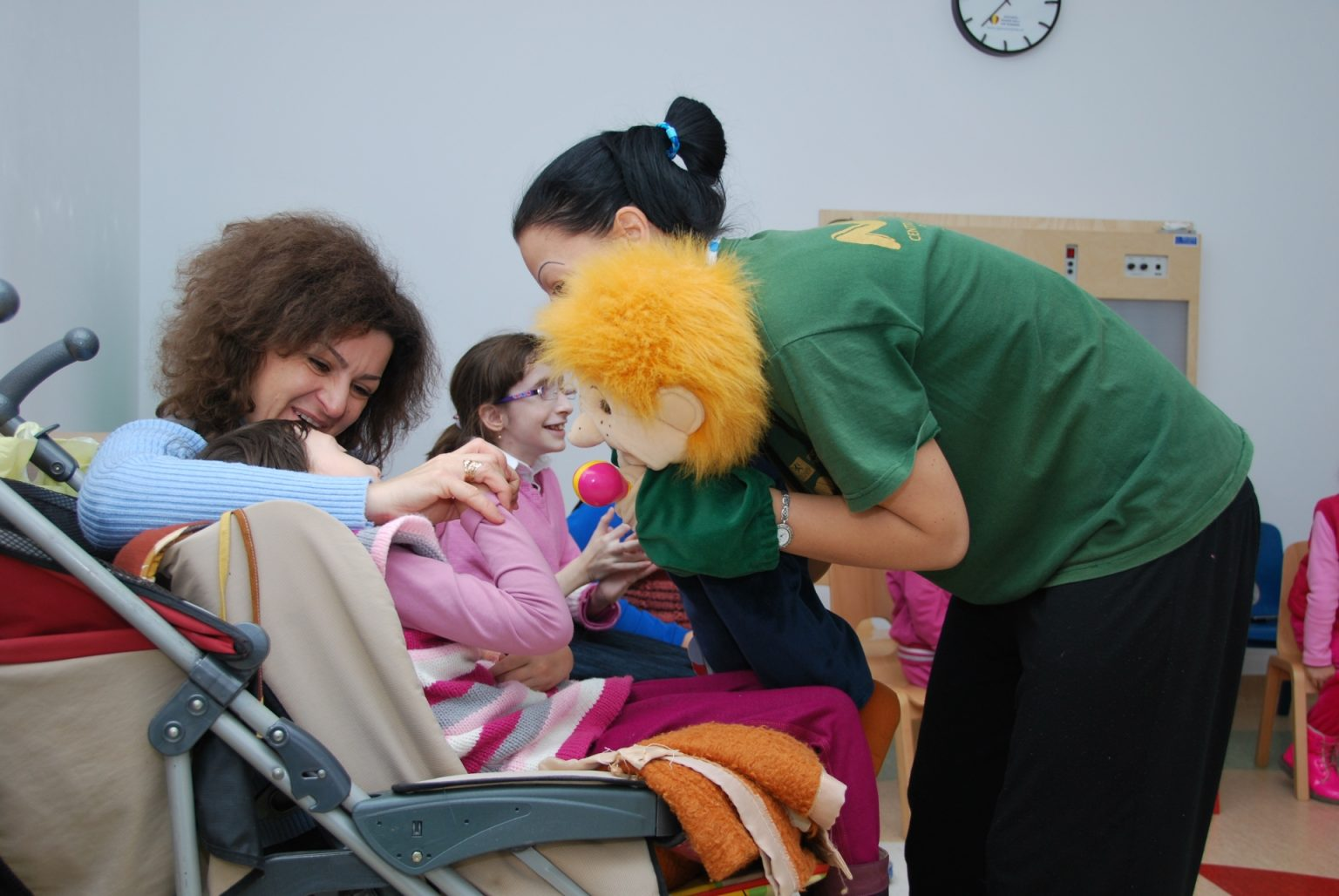 NoRo is a prototype. Dorica and her team are working toward a national network of one-stop-shop care facilities for people suffering rare diseases. It also brings to life the social imagination of the movement, a living example of how a future health system for rare diseases in Romania could work. NoRo, for example, develops volunteering experiences to build bridges between the local community and patients. Dorica is building a very cost-effective, highly personalized infrastructure, that welcomes people who don't fit into existing systems of care.
Building a Care System, Within a Healthcare System
NoRo was never going to be enough to change the entire healthcare system. It offered a point of reference, but it was the national plan for rare diseases that tried to bring decision-makers to the table. In Romania, like elsewhere, this is a complex process. They needed to win-over the national ministry of health to fund new treatments. Other ministries were needed to recognize the needs of people with rare diseases in education, employment, housing. And local governments had to change the way they provide services. Paying for such a plan is complex. To get NoRo off the ground, Dorica pieced together a partnership between the government of Norway, the local government of Zalău, and the Romanian Prader-Willi association.
Dorica and her team soon saw how hard it was to keep everyone's eye on the prize. Large bureaucracies can get caught up in their workings, loosing focus on helping rare disease patients. Things moved slowly. One way her movement sought to maintain focus, was to promote media coverage. Dorica's team began to activate journalists as public storytellers, creating the School of Journalists on Rare Diseases. Over two hundred journalists received the training, telling stories about the disease, celebrating leaders who took action, following up on progress. An annual journalism award celebrated the best stories.
Power to the Patients!
In 2014, they had a breakthrough. The government approved the national plan and formed a national council of rare diseases. Patients got seats on this council, with voting rights, to oversee the implementation of the plan. It was a big win, after a frustrating six years, in which the government seemed to stall. Romania became only the second country in Europe to implement a rare disease strategy.
When Dorica talks about her movement, she talks about transforming the whole healthcare system. More and more treatments will be tailored to people's individual needs, requiring the kind of approaches that help patients of rare diseases already today. Today's model is not just ineffective, but also wasteful. Not responding to patients holistically, creates a lot of waste between health and other social services. Focusing on rare diseases, NoRo has already run dozens of innovative programs. They trained thousands of health professionals, adapt new technologies to local needs, influencing European policy, deployed online care offerings during the Covid-19 pandemic. Next to being a community and service center, NoRo has become a lab that translates the latest global ideas into Romania's new healthcare model.
By putting patients in charge, NoRo does what many Slow Lane movements do so well: they listen for changing needs of people by being of service. They excel at responding to patient's individual needs, medical and otherwise. Scalewise, this is a true one-to-one operation. This, Dorica tells me, is the secret sauce. It gives patients the strength, and confidence, to help each other and represent themselves in the national rare disease council, taking decisions for a million.
Jumping Scales
Dorica is a masterful operator of scale. If she had stuck to the singular cause of lobbying for better treatment for Oana, she would have found herself competing against all the other people suffering diseases of one. Imagine eight thousand groups of patients with different rare diseases vying for the attention of political leaders, who would have to choose sides. Instead, her lived experience of rare disease, and not just the medical treatment, let her focus on what all patients had in common. Her solution: listen to patients as whole people, tailor services to the scale of one, empower patients to contribute to the system.
In that, she is not at all unlike other successful Slow Lane practitioners, who aim for big change AND stay close to the individual human needs that unlock true empowerment.
---
Thank you for reading. Please share your thoughts, or simply share this story with others. In my next story, I will continue my stories on scale in Brownsville, New York. Something deep is cooking there, with families reinventing what early childhood should be like. And how this is connected to a movement to end chronic homelessness in the U.S.